Did you know that 25% of the ambassadors accredited to Hungary are ladies? One of them uncovers the secret of how to stay on top of the game, laying her cards on the table. Let's unravel the mystery with this exclusive and candid interview…
Photo by Jack Hamilton
Take a Look Behind the Scenes…

For many, diplomacy is a mysterious, obscure, and boggy area. There is hardly anything to know about the negotiations – dancing on the sharp edge of the sword and striving for mutually beneficial solutions – behind the events playing in front of our eyes, as well as being in the crossfire of various political and economic forces.
However, it is exactly these highly educated, intelligent diplomats and their enthusiastic, devoted staff who, in the midst of the overwhelming deluge of information and fake news, safely build the framework of peaceful international cooperation in the background.
An exciting challenge

My articles include thoughts and stories by authentic personalities (ambassadors, attachés, and other members of the diplomatic corps, as well as well-known and respected persons) who carry out their jobs as a true mission to build and develop international relations in the interests of fruitful cooperation. One of them is the Ambassador of the Kingdom of Belgium to Hungary, H.E. Marie-France André, who is taking us on a journey through the mysterious and exciting world of diplomacy.
Madam Ambassador, where is your passion for diplomacy rooted? How did you choose this very responsible profession?
By the way, I did not start my professional career in diplomacy but as a barrister. After I graduated from Law School, I was a barrister for 10 years. Though pleading in court was undoubtedly very exciting, I still decided to take the diplomatic exam because I had always been very interested in politics and international affairs.
My passion for travels definitely played a role, as well. The diplomatic career brings the great opportunity to live in different countries and offers the unique privilege to get to know these countries in depth.
It is also one of the rare professions where we have a chance to change positions every 3 or 4 years, not only moving to another country but also switching from bilateral to multilateral postings like NATO, the EU or the UN, which is every time an exciting challenge!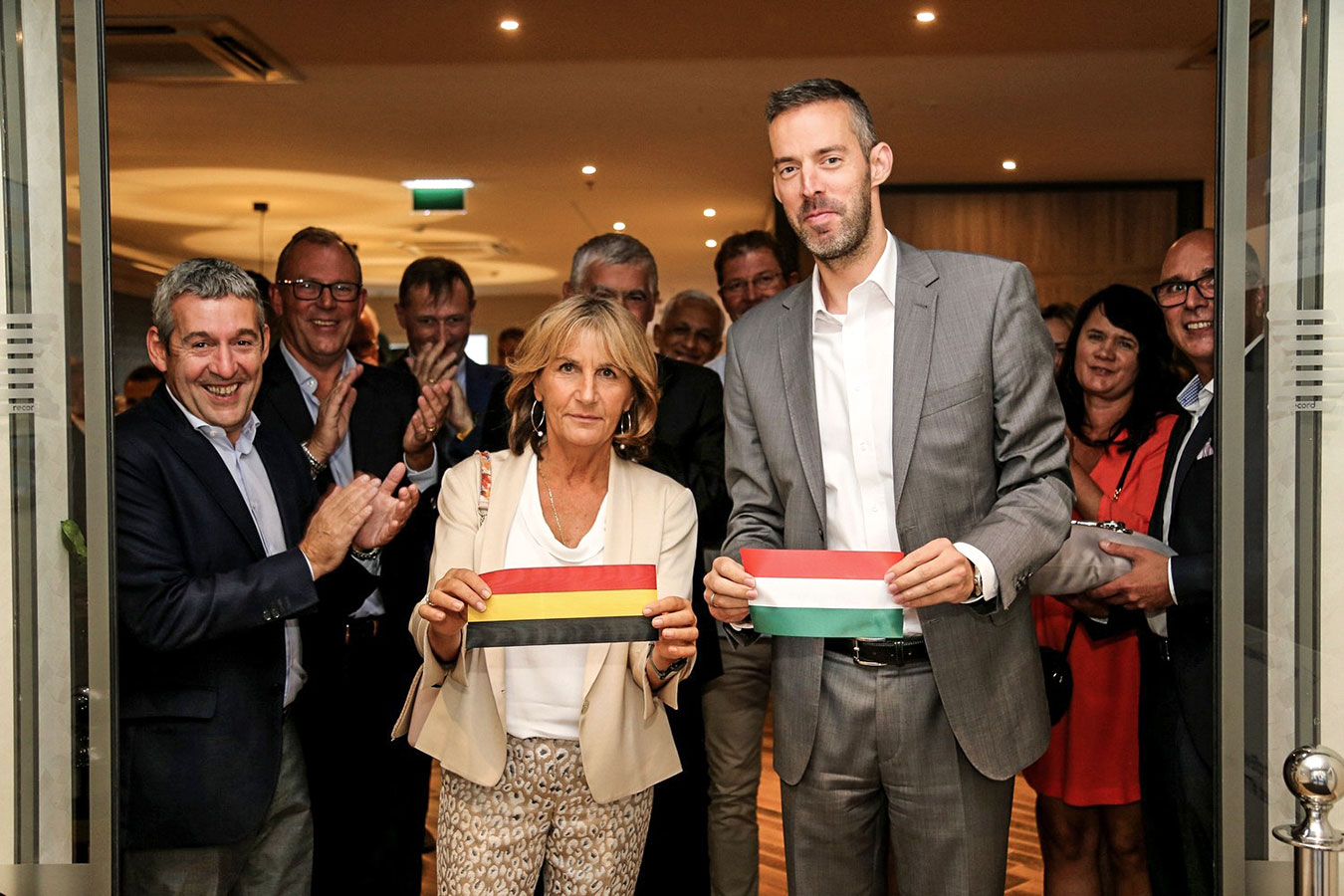 Inauguration of a Belgian hotel in Budapest
Diplomatic Trump Cards

How did you manage to make your way in a métier traditionally dominated by men? What were/are your trump cards?
The trump card for any individual in this career is to work hard, adapt fast to different people and different countries, give up any prejudgements and be able to be "in charge" in all situations. I do not think that this would be different for men or women. That being said, I'm convinced that being a woman in diplomacy is still more complicated for a woman than for a man. Not because it is "traditionally dominated by men" but because, generally speaking, a man will follow his wife abroad and give up his job more reluctantly than the wife of a male diplomat will do. The choice of a posting is than narrower if the distance between the posting and the family home must enable them to commute regularly.

Another consequence of this situation is that a Lady Ambassador, if she is alone in her posting, is also in charge of the organization of the many social sides of the job, such as dinners and receptions, while a male colleague will be able to be helped and supported by his wife for this time-consuming aspect of the function.

So yes, definitely, I'm convinced that this career remains more complicated practically for women than for men but this should not dissuade any woman to embrace this career if they are really attracted by its many positive sides. The fact that in Budapest almost 25% of the ambassadors are ladies is the best evidence of it!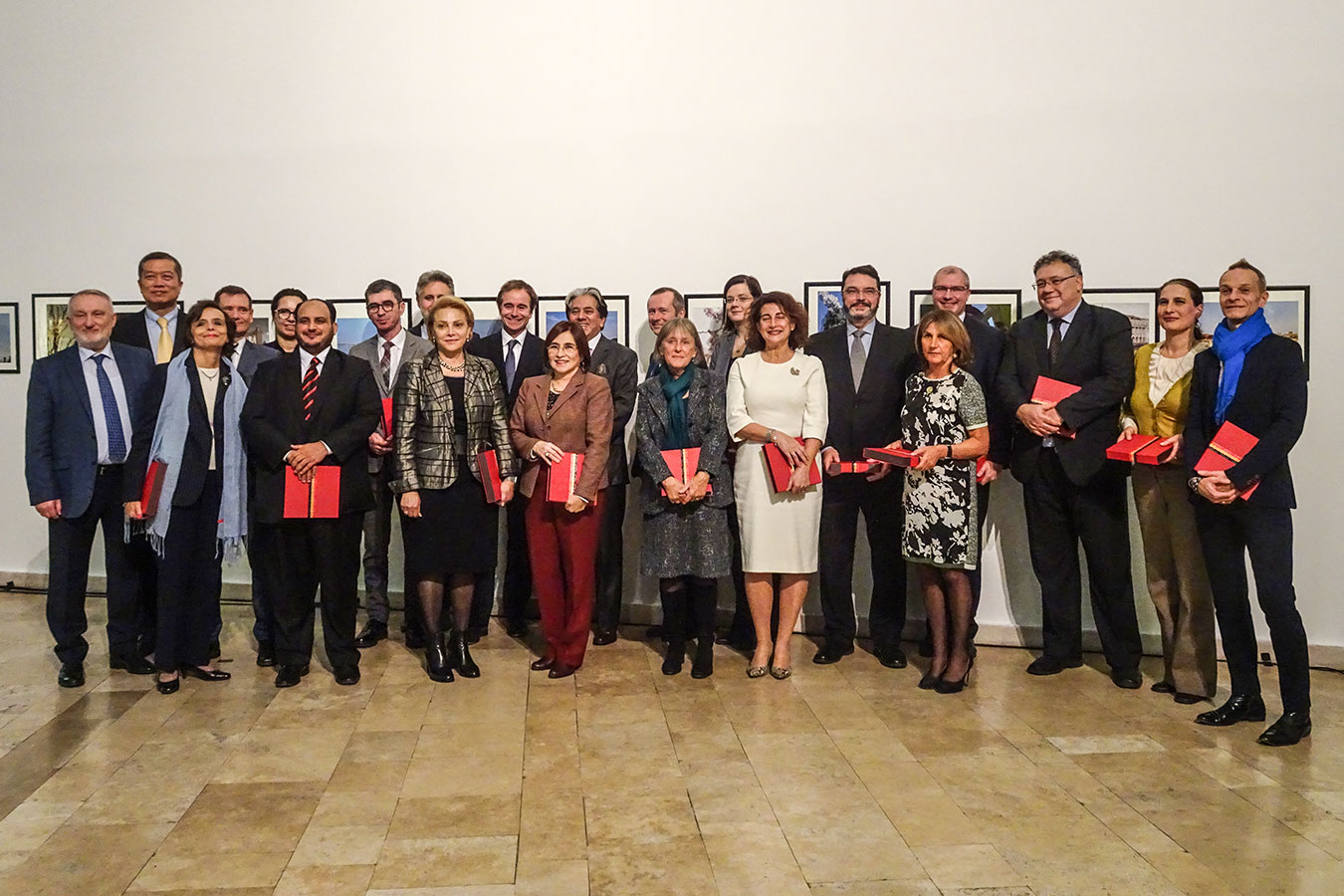 At the award ceremony of the photo contest 'Budapest atmosphère', organized by Madam Ambassador for her fellow ambassadors
+++ Have you lived in or ever been to Belgium?
Share your experiences and stories in a comment below. +++
Castle World Record Holder Belgium

What do you love the most about your country? In your opinion, what are the values that make Belgium special and worth exploring?
Belgium is geographically located in the heart of Europe and has taken through history bits of the culture and attitude from both the countries of the north and the south of Europe. We have three national languages (French, Dutch and German) and many people speak English on top of that.
With many EU institutions and NATO being based in Brussels, the city became very multicultural though the country has not lost its own culture: Brussels, Flanders and Wallonia like to maintain their traditions alive. The Ommegang in Brussels and the many carnivals celebrated in Flanders and Wallonia are some examples of that respect of our traditions.

The country offers a whole range of landscape from the seaside in the west to the forests of hilly Ardennes in the east, without forgetting our beautiful art cities. I would also like to underline that Belgium has the largest number of castles per square meter in the world and that many of them can be visited.
Finally, I cannot help mentionning our gastronomy. Belgian chocolates, beers, speculoos (spieced shortcrust biscuits) and fries are famous around the world. However, there is much more than that: every foreigner who lives or visits Belgium can confirm that love of good food is in the Belgians' genes.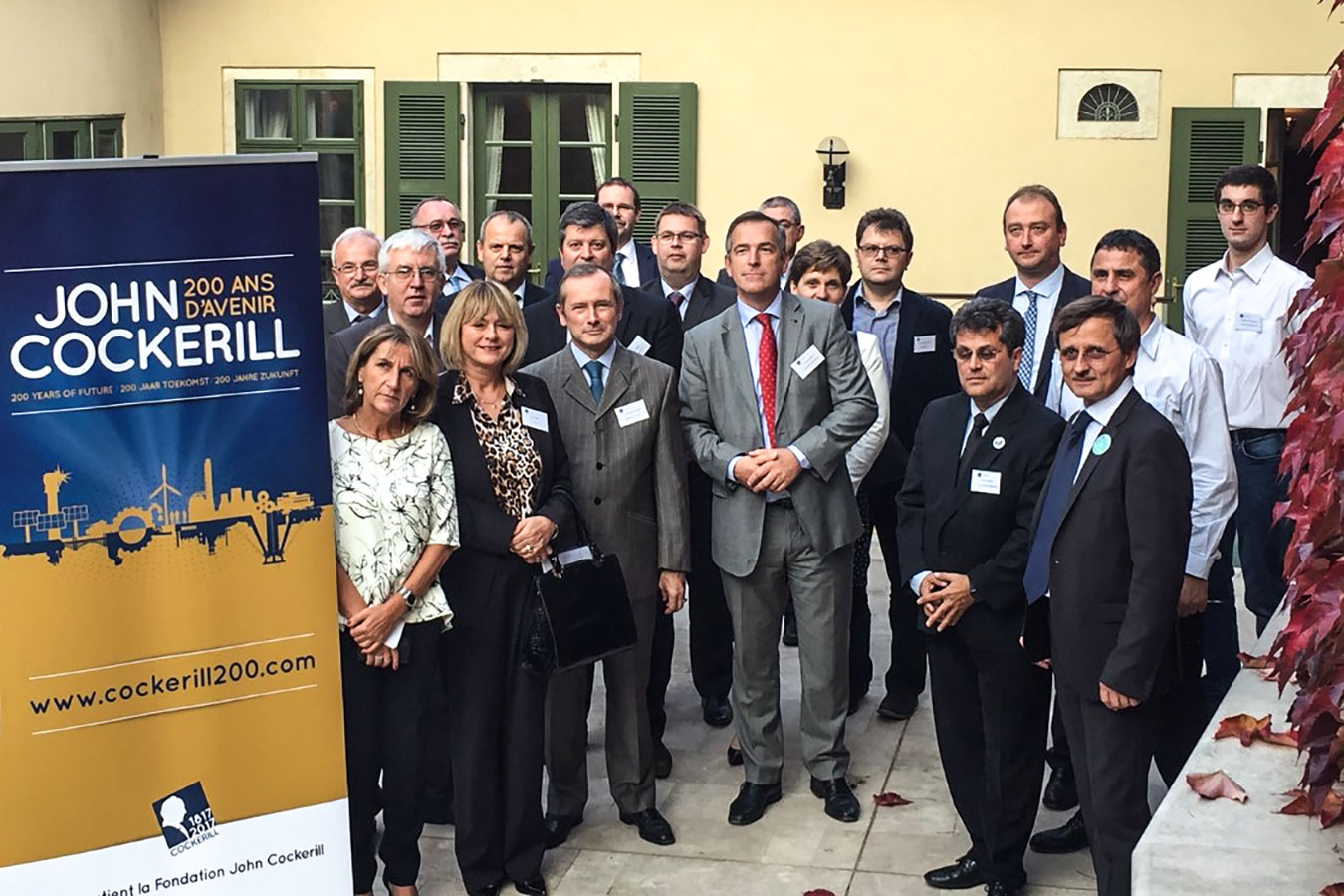 Reception at the Ambassador's Residence
Europe's Beating Heart

Which positive outcomes derive from Brussels being the center of the European Union?
Belgium is a founding member state of the EU and since the signing of the first treaty, Brussels hosts the seat of the Commission, of the Council (which also convenes in Luxembourg), and hosts the sessions of the commissions of the European Parliament. With the development of the EU institutions and the successive enlargements (from initially 6 to currently 28 member states), the number of EU citizens working in Brussels has increased, also a lot of new shops and restaurants, representing all member states, opened in the city.
Brussels has really become the "heart of Europe".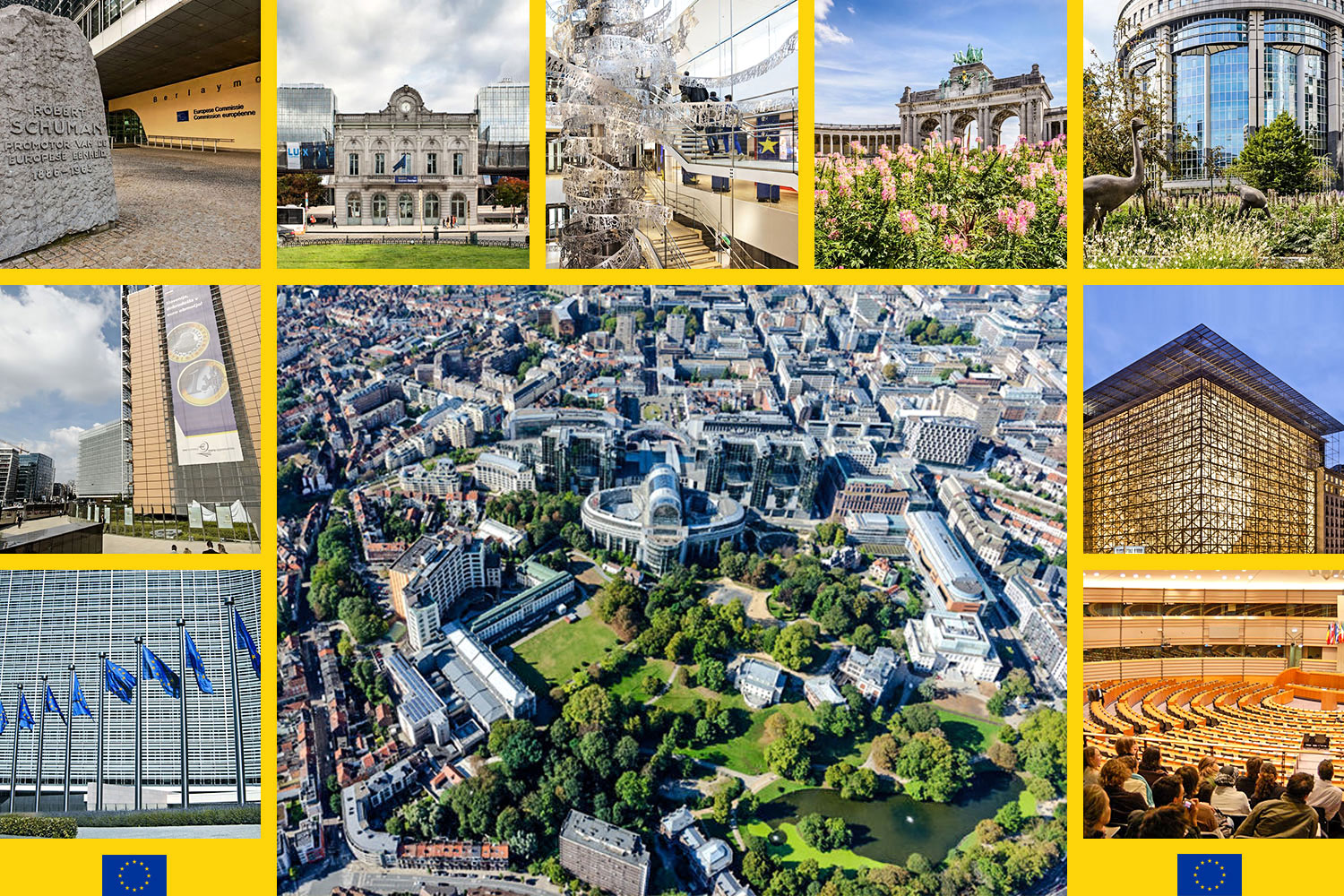 Photo by visit.brussels
+++ Do not miss other interviews and reception reviews! Click the

KÖVETÉS

button in the upper right corner… +++
21st Century Diplomacy

How has the widespread of various social media platforms changed the face of diplomacy in the last couple of years? Will you please give some examples.
Since I arrived in Budapest, I opened and developed a Facebook page for the Embassy. It is a unique instrument to reach out to Belgians and Hungarians interested in the activities of the Embassy. What ambassadors and embassies do is not always very clear to the public beyond some stereotypes, as I note every time I speak to students in high schools or universities.
So, it is important to share what we do. It is also useful to give information about our country, its economy, its culture, about some important events and to promote some less known aspects of Belgium. For example, we will publish shortly a weekly series of articles about the bilateral diplomatic relations between Belgium and Hungary, starting with the wedding of Princess Stephanie, the daughter of our second King, Leopold II, who married Archduke Rodolph, the son of Emperor Franz Joseph and Empress Elizabeth. After she became a widow, she married Count Lonyay de Nagy-Lonya and I am very proud to have part of her furniture and her piano in the residence.

I invite the readers to visit our Facebook page Embassy of Belgium in Budapest and to follow us…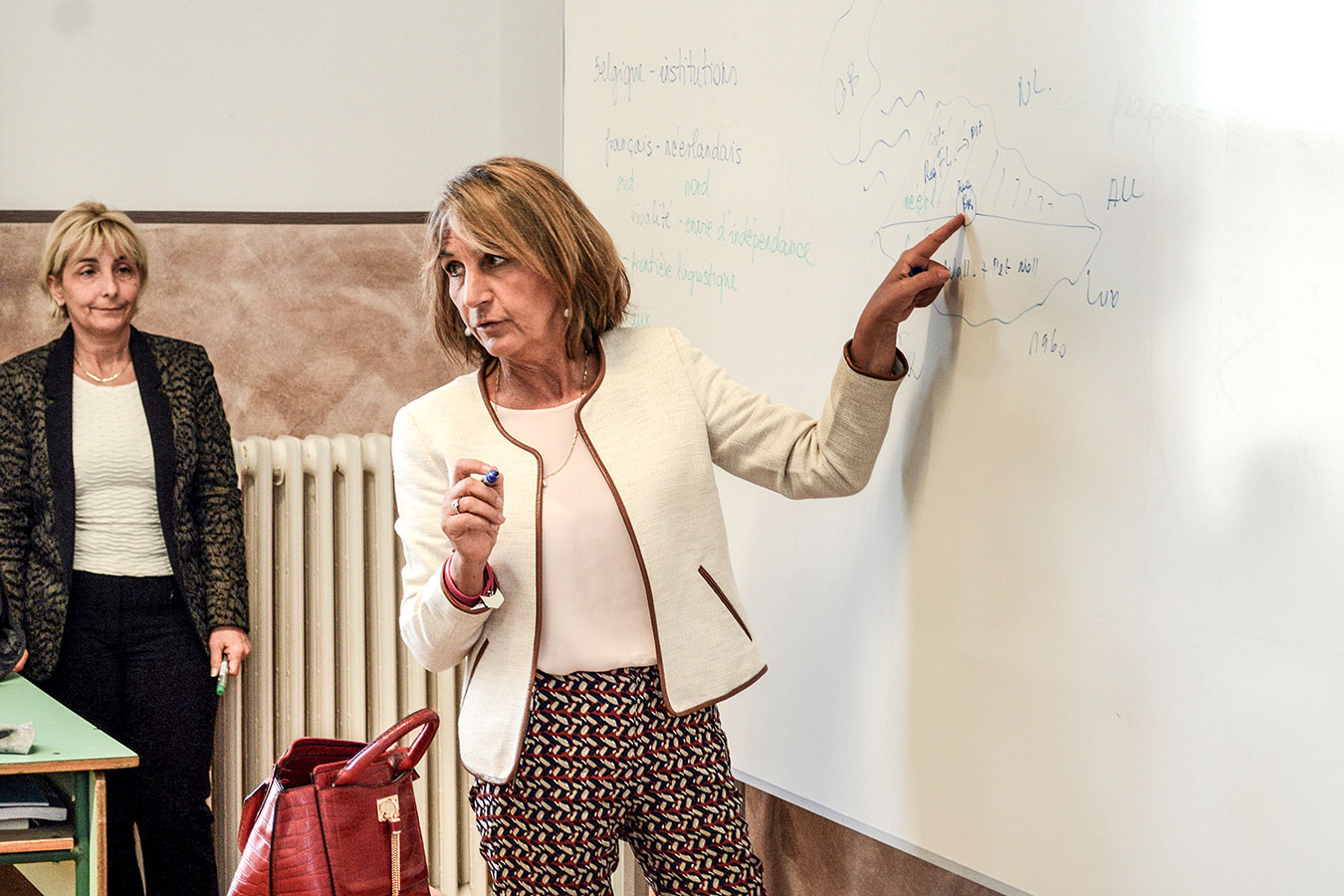 Giving a lecture on Belgium at a university
Discover Hungary beyond Budapest

What place does Hungary have in your heart? What have been your experiences in the almost three years of your mission?
Living in Budapest is a wonderful experience! The city is gorgeous and has a lot to offer in history, art, music, and gastronomy. History is just as much present at every corner of the city as the love of music is. Every time I go to the magnificent MÜPA (Palace of Arts), I'm impressed by the extraordinary quality of the performances. I also never get tired of admiring the marvelous view every time I drive along the Danube.
I am very keen to discover Hungary beyond Budapest even more, though I have visited many places in the countryside, many castles that give a good image of a bygone era of Hungary and, of course, many art cities.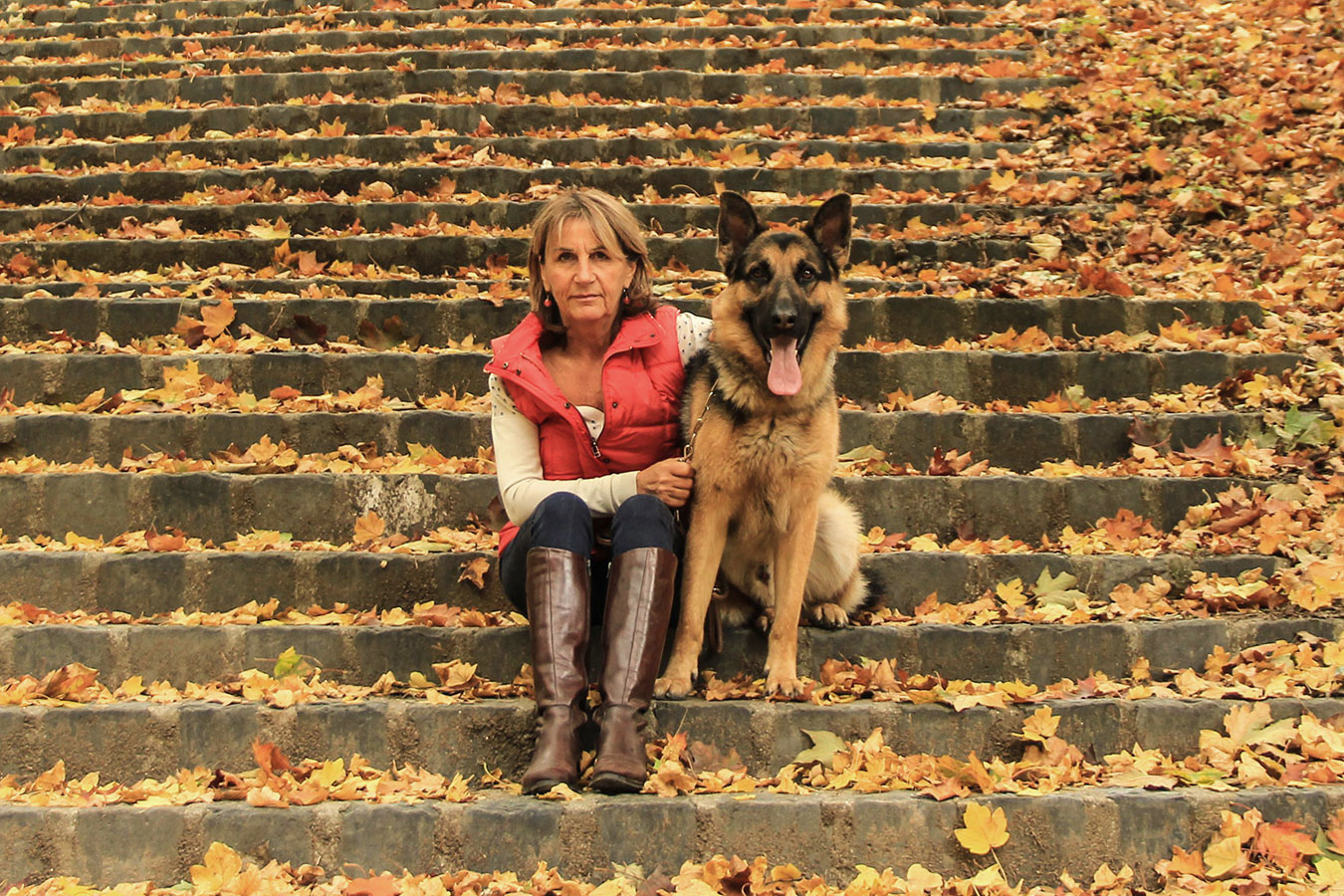 The Ambassador with her loyal bodyguard
Useful Links

Do you want to know more about India, the operation and mission of the Embassy of Belgium in Hungary? Are you interested in Indian-related programs and events? Visit the Official Website of the Belgian Embassy and follow them on Facebook...
♦ ♦ ♦ ♦ ♦
✅ Do you like the article? Like and share it!
⛔ Any constructive opinion? Let it flow out! Write a comment!
❓ Are you curious what other exciting and interesting articles are coming up next? Definitely click on the FOLLOW button in the upper right corner!
➕ Are you wondering who pulls the strings in the background? Are you keen on getting more details? Join me on Facebook and Instagram!

Like me on clicking at www.facebook.com/diplomaciamindenkinek!
♦ ♦ ♦ ♦ ♦