Are you wondering how the diplomatic machinery works? ...what happens in the background of champagne-sipping receptions? ...what Nelson Mandela suggested? ...how to work for peace in the shadow of terror? Success stories and tragic losses in the complex web of international relations as told by H.E. Rahul Chhabra, Ambassador of India to Hungary. Exclusive interview...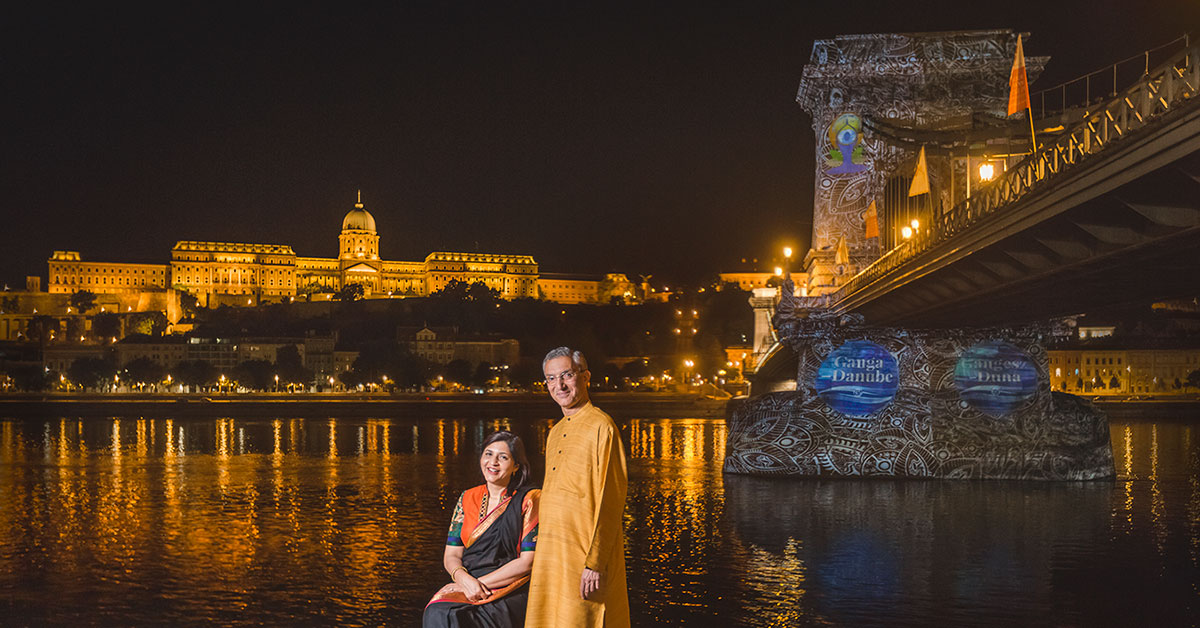 Photo by Balazs Farkas-Mohi & Twitter / IndiainHungary
A 3rd-Generation Diplomat's 3 Years in Budapest

Three years is just a blink of an eye in history, though being a huge blessing and offering an exceptional opportunity for a diplomat. My articles include thoughts and stories by authentic personalities (ambassadors, attachés, and other members of the diplomatic corps, as well as well-known and respected persons) who carry out their jobs as a true mission to build and develop international relations in the interests of fruitful cooperation. One of them is the Ambassador of the Republic of India to Hungary, H.E. Rahul Chhabra, who is taking us on a journey through the mysterious and exciting world of diplomacy.
Your impressive curriculum just as your open and friendly personality make you ideal for serving as ambassador. When and how did you become aware of your potential and aspiration for this prestigious area of public service?
I am a third generation civil servant; both my grandfathers worked in the government. Most of my close relatives from my parents' generation were civil servants. I saw diplomacy working from very close quarters when I was still a student. My father was also a civil servant and I accompanied him to his assignment as Minister (Economic) at the Embassy of India in Tokyo. I was fascinated by how diplomacy works to bring together the people and cultures from different countries. Diplomacy plays myriad roles in building friendly relations, as well as promoting economic and commercial interests.
What comes to your mind and how does your heart beat when thinking of India?
Each one of us misses our homeland; particularly, on important festivals like Diwali and Holi or during family events like marriages and birthdays. However, we cannot let these feelings overcome us; we need to understand and appreciate the culture that we live in. In today's age of social media, we are able to well connect easily with our relatives; in fact, several of us even conduct common ceremonies on special occasions.

India is an ancient civilization and we believe in 'Vasudaiv Kutumbkam', i.e. the whole world is a family. India is the birthplace of four religions, i.e. Hinduism, Sikhism, Jainism, and Buddhism. Our culture flourished despite invasions and today the entire world has started recognizing our contribution, including in the forms of Yoga and Ayurveda. People from far off lands come to India to learn our classical dances and music.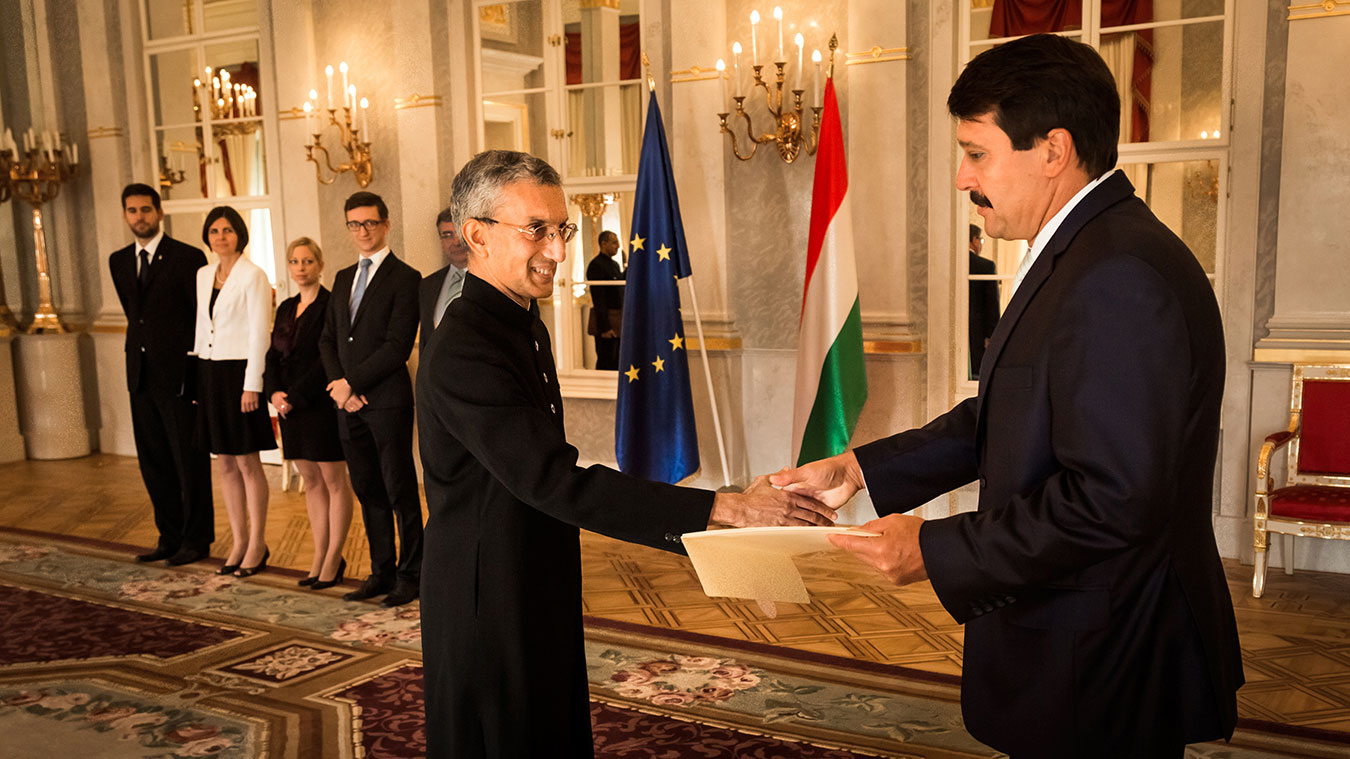 Ambassador presenting his credentials to H.E. János Áder, President of Hungary (Photo by Balazs Farkas-Mohi)
Nelson Mandela's Advice to the Young Diplomat

The Independence Day of August 15 brought a great deal of change to the subcontinent. In your opinion, what is the ultimate and everlasting message of the most peaceful freedom fighter ever, Mahatma Gandhi? Has he inspired you personally?
As a young diplomat posted in Senegal, I was particularly honoured to have been singled out in a room full of people by Nelson Mandela; he asked me never to forget that I represent a country that gave the world Mahatma Gandhi. Subsequently, while serving in the United States, it was heart-warming to see miniature busts of Gandhiji on the mantlepieces of several Senators and Congressmen. I was also able to organize, for the first time ever, a ceremonial alighting for the President of India at Pietermaritzburg; the town in South Africa, made famous due to the fact that Gandhiji was forcibly evicted from a train there.

Our freedom struggle led by the Father of our Nation, Mahátma Gandhi was fought in a peaceful manner. It was a great message for the entire world as it was achieved largely through non-violent means. This inspired many other countries to follow the path of non-violence to get freedom from the Empire.

It is interesting you ask this question since we are beginning in a few weeks celebrations of the 150th birth anniversary of Gandhiji. Mahatma Gandhi's message of peace and non-violence is more relevant today than ever. I am personally inspired by his message of simple living. It includes modest lifestyle and moderate food habits. If we follow some of his principles, we can live a healthy life.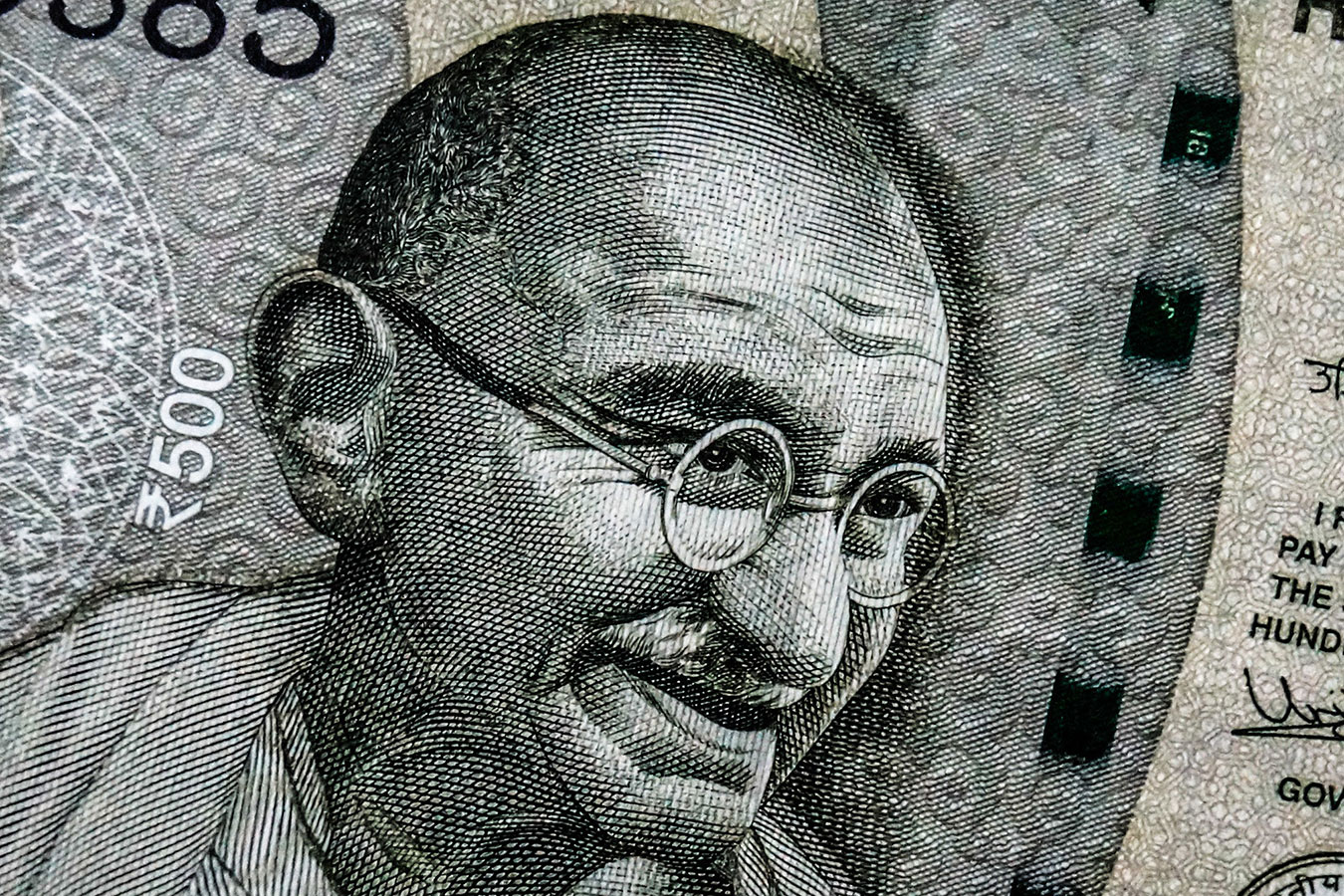 Photo by Ishant Mishra
India in the Arctic

Looking back at your career so far, what achievements are you the proudest of?
I have always followed the principle that you give your best effort to whatever job you get rather than hoping and trying for the best job possible.
While working in the Indian Foreign Service, I have been associated with many important decisions and processes. I have served in the capitals of 3 P-5 countries at very crucial junctures of bilateral and multilateral relations. It was very satisfying to be a part of the core team taking important decisions.

I helped promote FDI flows into India during the initial stages of the opening of the Indian economy in the early 1990s; was part of the government delegation to the World Economic Forum in Davos. I helped channelize commitments of billions of dollars of FII inflows from the Norwegian Pension Fund. I helped focus India's foreign policy towards the Arctic. I was also a member of the team which negotiated the India–US civil nuclear deal in 2005-2006.
+++ Have you lived or ever been to India?
Share your experiences and stories in a comment below. +++
The Indian Who Prevented the Execution of Árpád Göncz

It is the third year of your mission in Hungary. What values has this experience given to you as a person (e.g. friendship, knowledge, inspiration, growth, realization, exploration, fun, new hobby etc.)?
I have gained tremendous experience in all fields since I approach every task with an open mind. Our role as a diplomat is to understand the local conditions and convey recommendations to our government. Experiencing the thermal waters made me realize that Hungarians were open to alternative therapies; hence, our focus on Ayurveda and Yoga.

India and Hungary have traditionally shared very friendly relations. If I could remind you of the role played by the Indian Embassy in the 1956 revolution. People still fondly remember how President Árpád Göncz was helped by the Indian Mission. Over the years, Hungary has supported India's membership bid to various multilateral organizations and I think there is a huge potential for growth in our economic and cultural relations.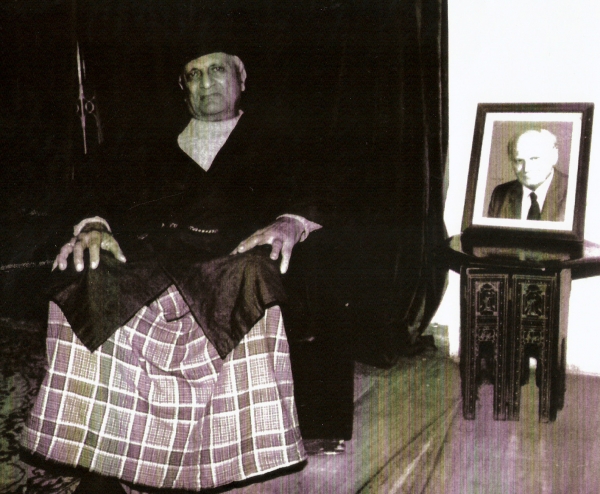 Photo by Discovermyindia.eu
10000+ Hungarian Employees of Indian Companies

You have been being engaged in economics for quite some time (from your education to the conception and organization of the India–Central Europe Business Forum). In your opinion, in what ways can business activities and relations contribute to a better understanding and acceptance of one another on an international level?
In the last couple of years, Indian investment in Hungary has increased manifold. Currently, employment is being provided to over 10,000 Hungarians by Indian companies. Apollo Tyres, TCS, Wipro are the big Indian names in Hungary and recently the foundation stone for SMR's fourth factory has also been laid. It is my strong belief that commercial ties are very important in order to enhance bilateral relations.

With the growth in economic relations, there has also been an increase in people-to-people contacts. There has been a huge increase in the number of Indian tourists visiting Hungary. The Indian Government has also introduced the e-tourist visa for Hungarian citizens interested to visit India. Now, one does not necessarily have to come to the Embassy for a visa. It can be obtained online. All these efforts are being made to promote our economic and cultural ties further. It is these interconnections that will lead to a better understanding and acceptance of one another that is so critical in today's world.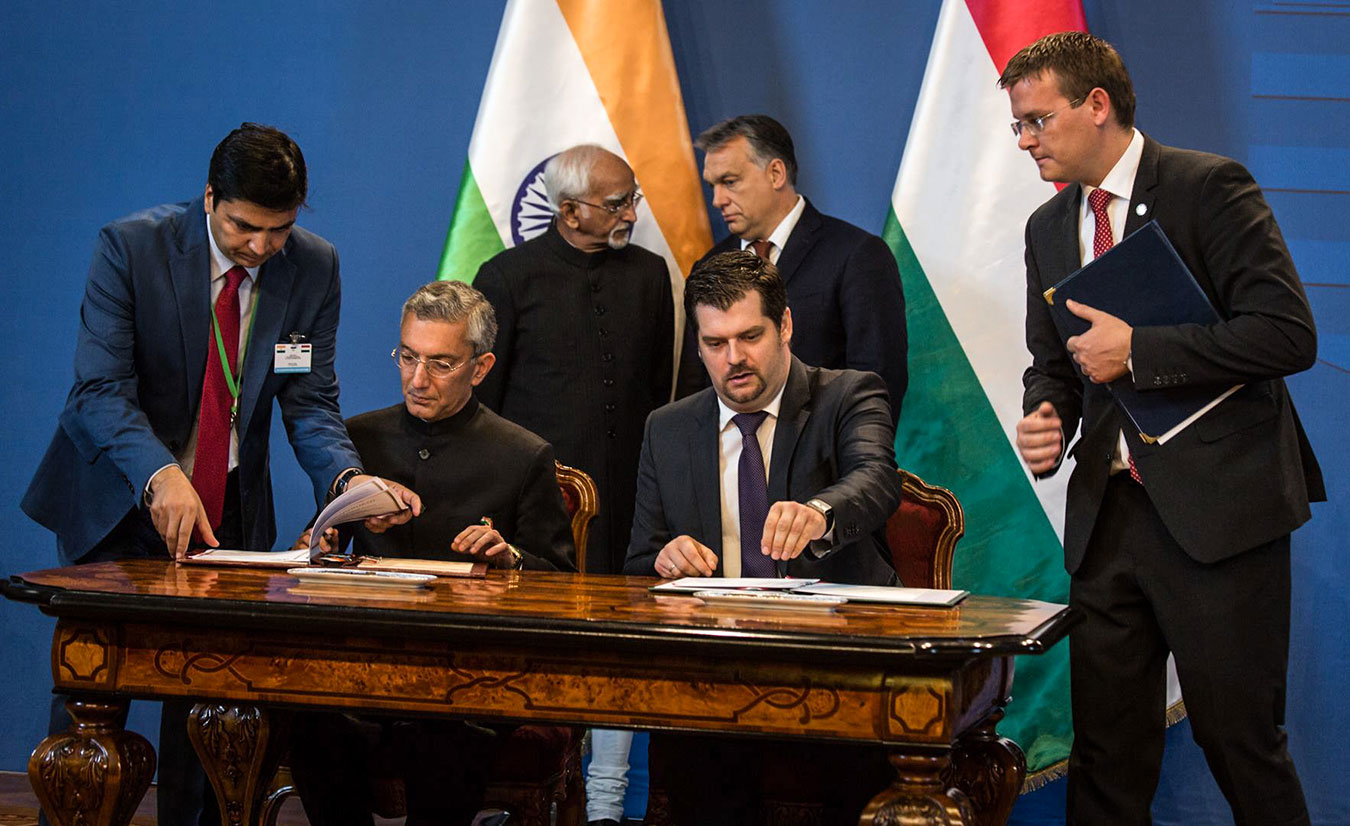 Signing an MOU in the Parliament on the occasion of the official visit of H.E. Hamid Ansari, Vice President of India (Photo by Balazs Farkas-Mohi)
+++ Do not miss other interviews and reception reviews! Click the

FOLLOW

button in the upper right corner… +++
Yoga and Ayurveda for Health

The widespread use of Indian methods for a healthier conduct of life (yoga, Ayurveda in particular) in recent years has opened many doors and minds. I know that the Indian Embassy is organizing several events, offering various programs throughout the year to promote the many benefits of these ancient Indian teachings. How frequently do you resort to these roots for personal replenishment? What other tools serve you in recharging your inner batteries in order to always be as fit as a fiddle for this most demanding and responsible job?
Yoga and Ayurveda have now been accepted world over as the means to a healthier life. The popularity of Yoga can be measured by the fact that the UN resolution to adopt June 21 as International Day of Yoga was co-sponsored by 177 countries. In Hungary itself, there are more than 125 schools/studios of Yoga imparting different forms of Yoga.

Ayurveda is an ancient holistic healing system. It lays emphasis on the comprehensive health of a person by focusing on prevention rather than cure. In Hungary, we have an Ayurveda Chair at the University of Debrecen. In addition to teaching, the current chair, Dr. Asmita Wele, a leading practitioner, is engaged in curcumin research. The Swiss Government has accepted Ayurveda as a system of complementary medicine. I would also like to warn the public to beware of quacks who pretend to be Yoga and Ayurveda experts but don't really have authentic knowledge.

We have been conducting regular Yoga classes in our Embassy. We have a free weekly Ayurveda consultation clinic every Thursday.

In my personal life, I regularly do Yoga to de-stress myself and complement it with swimming. Ayurvedic norms are routinely followed in our diet. This helps prevent several medical issues.
Somewhere Halfway Between Terrorist Attacks and Peaceful Cooperation

What would you suggest to some youngsters dreaming of a diplomatic career? What are the ups and downs? What opportunities has this profession to offer?
Diplomatic service has its own pros and cons. We are often required to work under challenging circumstances. I still can't forget how we lost many of our colleagues, including one of our very promising officers, in a terror attack on our Embassy in Afghanistan. I had been exchanging emails with him until a few days before the tragic incident; but not all is so despairing.

Diplomacy works silently behind all international agreements and peace deals, whether it is a climate change agreement or the deployment of UN peacekeeping forces (India is the largest contributor), everything is negotiated through diplomatic channels. Diplomacy plays the most important role in building and nurturing international relations.

Behind all the glitter of sipping champagne and ribbon cutting, our work never stops! We work to establish peace when war is on and to promote the ties when there is peace.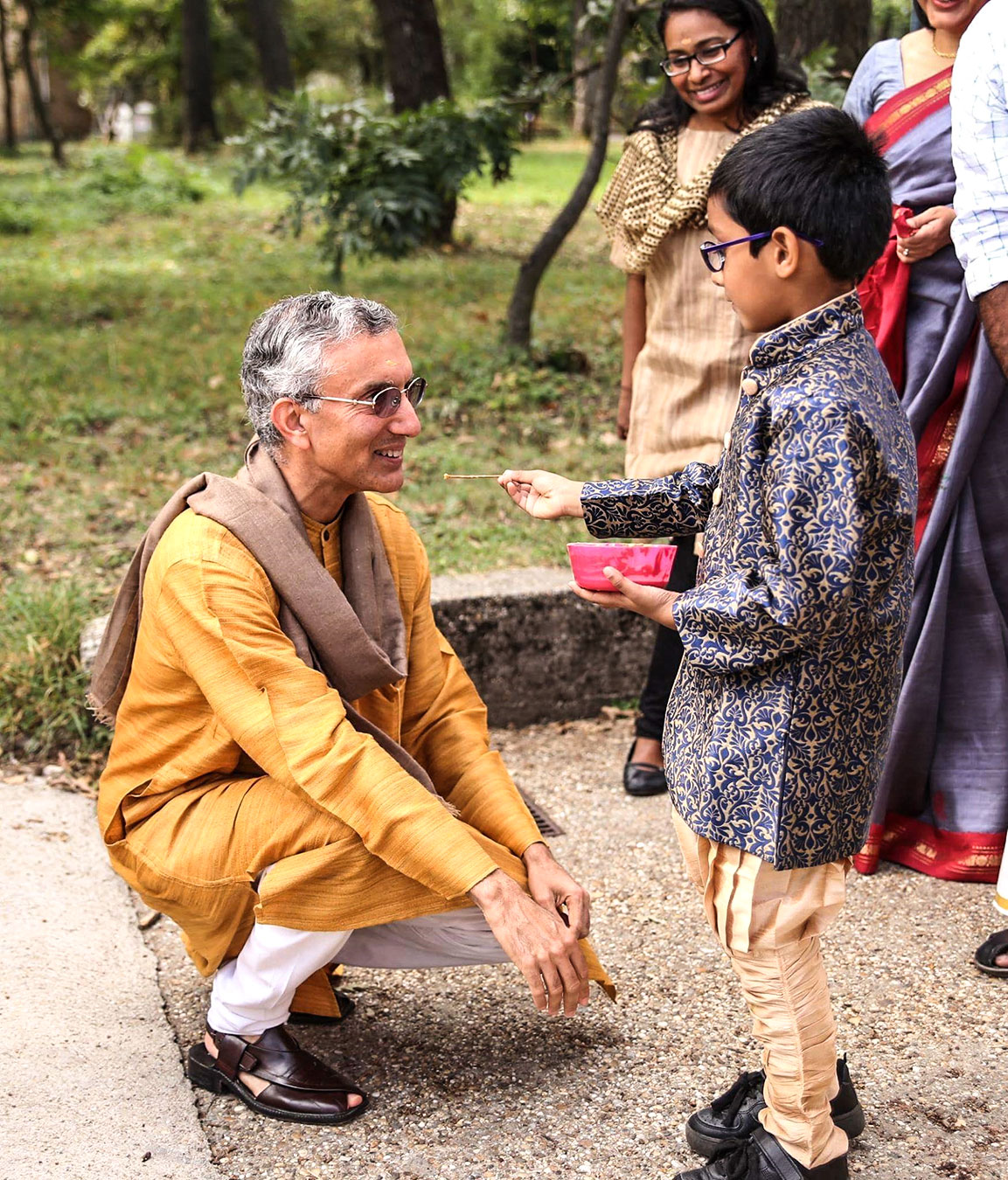 Photo from Twitter / IndiainHungary
Useful Link

Do you want to know more about India, the operation and mission of the Indian Embassy in Hungary? Are you interested in Indian-related programs and events? Visit the Official Website of the Indian Embassy and follow them on Twitter...
♦ ♦ ♦ ♦ ♦
✅ Do you like the article? Like and share it!
⛔ Any constructive opinion? Let it flow out! Write a comment!
❓ Are you curious what other exciting and interesting articles are coming up next? Definitely click on the FOLLOW button in the upper right corner!
➕ Are you wondering who pulls the strings in the background? Are you keen on getting more details? Join me on Facebook and Instagram!

Like me on clicking at www.facebook.com/diplomaciamindenkinek!
♦ ♦ ♦ ♦ ♦